As well as the lutherie course, in the first 3 days of the AGM, May 27-28-29, there will be a course-seminars of acoustic guitar techniques. The teachers will be Alex De Grassi, Tim Sparks and Pietro Nobile…
The three great guitarists will have one day each at disposal for lessons on advanced fingerstyle techniques, starting from 10am to 1 pm and from 3 to 6 pm of each day: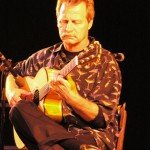 Alex De Grassi will lead the lessons on Wed May 27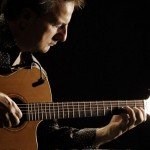 Pietro Nobile will lead the lessons on Thu May 28

Tim Sparks will lead the lessons on Fri May 29
The course will be coordinated by Giuseppe Tropeano, a very good Italian fingerstylist, teacher of the ScuolacusticA guitar school at the Armadillo Club in Sarzana, who will assist the students during the lessons.
Do not loose the opportunity to study guitar with three of the best acoustic guitarists in the world!