Hello everyone,
work in progress for the organization of the Acoustic Guitar Village, inside Cremona Musica International Exhibitions and Festival, 25th-27th September 2020.
All the events that will take place during the three days are therefore being evaluated and defined: from the lutherie and guitar execution techniques masterclasses, to the historical exhibitions, to special events, to international guests, to performances on the open stages (this year another live stage!), involving acoustic guitars, classical and modern, and other plectrum and plucked instruments………….
For the masterclasses we are pleased to announce the presence of more than qualified international teachers: the master luthiers John Monteleone, Lorenzo Lippi and Enrico Bottelli will conduct the lutherie course, which will include classical guitars, archtop guitars and even hints of mandolin construction among the various topics.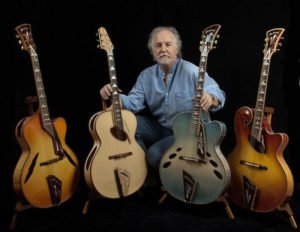 For the masterclass on guitar techniques the teachers will be the fingerstyle guitarist Francesco Buzzurro and the great Ed Gerhard, who will return to Italy after a few years of absence!
The complete masterclasses program will be published on http://www.acousticguitarvillage.net/en/cremona-2020/2013-editiondidactic-courses/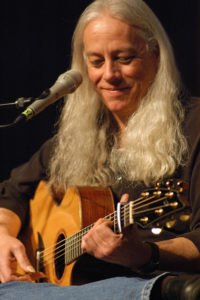 A great event will take place during the AGV: CREMONA MANDOLINO SHOW, with historical exhibition, performances of mandolin ensembles, conferences, meetings with the best experts in the sector. Artistic direction by the master musician Carlo Aonzo, with the collaboration of the master luthier Lorenzo Frignani.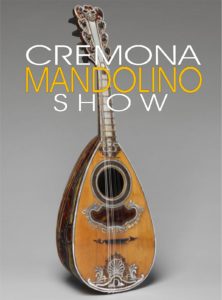 Obviously, we won't forget the work to encourage contacts and important marketing opportunities for all exhibitors, luthiers and guitar factories, who will animate the AGV area.
Promotion, communication and actions to encourage the arrival of international buyers, collectors, musicians, journalists and various employees in the sector are at the top of the list of actions on the agenda.
In the same way, we won't forget the attention to detail to put the exhibitors in the best conditions in presenting their products and creations.
Registration and reservations are now open for the exhibition stands, both the classic 4 × 3 or multiples booth, dedicated to international companies and more, and the tables in the Luthiers' Row. The exhibition areas will be increasingly cared for and equipped with soundproof booths for testing instruments.
The application forms relating to registration can be downloaded from the website on the page http://www.acousticguitarvillage.net/en/general-information/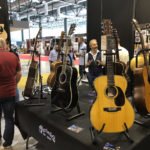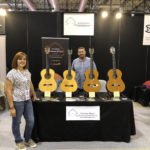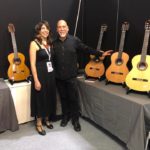 Here is a very nice videoclip of the last 2019 edition of the Acoustic Guitar Village, inside Cremona Musica International Exhibitions and Festival.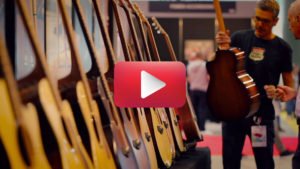 The area dedicated to the acoustic guitar, classical and modern, and other plucked and plectrum instruments has been visited and animated by many exhibitors, musicians, guitar lovers, who participated in the various activities of the 3 days. A lot of positive comments and success!
Cremona is the capital of highly crafted musical instruments, the appointment is for the next 2020 edition, 25th-26th-27 September!
All the news and information will be continually updated on www.acousticguitarvillage.net/en
Staff
Acoustic Guitar Village
Cremona Musica International Exhibitions and Festival
www.acousticguitarvillage.net
www.cremonamusica.com