Few days left to the beginning of the 18th edition of the Acoustic Guitar Meeting in Sarzana, May 27th-31st. The Firmafede Fortress will open its doors, to present a very rich and beautiful Acoustic Guitar Lutherie, Import and Accessories Exhibition. Guitar makers  from Italy, Europe and US will meet to present the best instruments and the new production of the year.
Here is the list of the exhibitors
Click on the link to read the depliant/program https://acousticguitarmeeting.net/www.fdow.net/agm/sarzana2015.html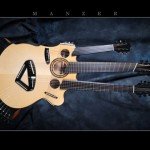 Liutai italiani e internazionali, così come le più importanti aziende produttrici e distributrici, si preparano all'appuntamento annuale di Sarzana per presentare le novità e le ultime creazioni nell'universo chitarristico, con presenze quest'anno veramente prestigiose nel campo del design e dell'innovazione.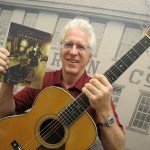 Scorrendo il programma si incontrano nomi eccellenti, che ospitiamo con grande piacere, e dai quali ci aspettiamo tanta sapienza e competenza nel raccontarci la chitarra acustica contemporanea. L'ingresso all'esposizione sarà ancora una volta gratuito, una scelta che percorriamo da tempo e che ci impegna senza sosta per trovare a monte le risorse per la realizzazione della manifestazione, compito doveroso degli organizzatori. Vogliamo dare agli espositori quanto più pubblico possibile e non far gravare costi sui visitatori, in tempi di evidenti difficoltà economiche. Il viaggio a Sarzana e le molteplici attività dell'AGM prevedono senza dubbio una permanenza di più giorni e vogliamo che tutti possano partecipare a questa festa!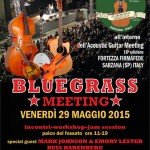 Ci divertiremo con le tantissime attività in programma, dai concerti e jam session giornaliere ai corsi formativi di liuteria e didattica sullo strumento, dalle conferenze e seminari di grandi nomi della liuteria internazionale all'Ukulele Village e agli attesi Italian Bluegrass Meeting, Neil Young Celebration Day, Bob Brozman memorial blues place.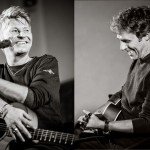 Read the complete program https://acousticguitarmeeting.net/www.fdow.net/agm/sarzana2015.html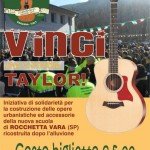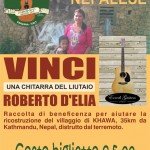 WIN A TAYLOR GUITAR AND A GUITAR OF THE LUTHIER ROBERTO D'ELIA by a lottery, to help the city of Rocchetta Vara, damaged by the flood, and the village of Khawa in Nepal, destroyed by the earthquick.
HAVE A GOOD TRIP TO SARZANA!!