The world's best companies and luthiers, concerts, showcases, masterclasses with superstars of guitarmaking, exhibits and seminars dedicated to the acoustic guitar, classical and modern.
It is an incredibly rich program that Cremona Musica International Exhibitions dedicates to the world of acoustic guitar, classical and modern, from September 29th to October 1st inside the Acoustic Guitar Village…..

The large exhibition, reference point for luthiers and the main manufacturers of guitars, accessories and supplies, will bring again this year in the pavilions of CremonaFiere the best of the world's acoustic guitar production.
The Acoustic Guitar Village will transform the area dedicated to the six-strings into the world's capital city of the guitar, not only with the best musical instruments to observe, try out and discover with the help of the exhibitors, but also with an intense program of events including concerts, contests and demos on three different stages, and opportunities of in-depth study with masterclasses, seminars and two historical exhibitions: "The Strings in Blues" curated by M° Luthier Leonardo Petrucci and "The Guitar throughout the centuries", curated by M° Francesco Taranto.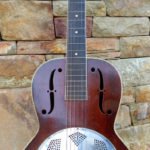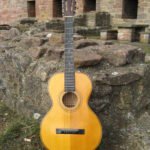 EXHIBITION INSIDE THE AGV: Just a few pre-built booths (turnkey booth) still available and a few tables in the special area "Luthiers' row", hurry! Scheduled events and presentation conferences with many protagonists of contemporary guitar, modern and classical. Special MARTIN EXPERIENCE DAYS!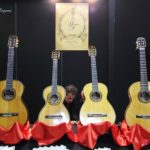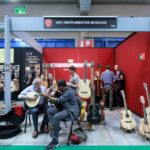 LIVE: On the three stages, in addition to the exhibitors' demos, will also take place the contest "New Sounds of Acoustic Music" for emerging acoustic guitarists, songwriters-guitarists, and acoustic ensembles/bands, selected by the respected Fingerpicking.net, Accademia Lizard e Armadillo Club. And then the great music of the American roots with the Italian Bluegrass Meeting: concerts, showcases, meetings, workshops by bluegrass musicians coordinated by Danilo Cartia. The new "Corde & Voci d'Autore" will also be presented, a collection of performances by songwriters with guitars, in memory of Stefano Rosso, coordinated by Andrea Tarquini and Francesco Lucarelli.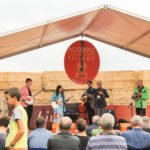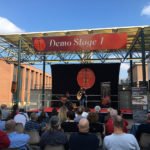 MASTERCLASSES: Two are the masterclasses envisioned for this new edition: the first is dedicated to lutherie and will have the partecipation of Jason Kostal (A Modern Approach to traditional building methods – How we have changed and adapted to build modern luthier made instruments), Richard Hoover (The art of the contemporary acoustic guitar making of excellence) and Steve Klein (50 years of non traditional guitar design).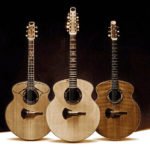 The second masterclass is dedicated to the didactics for acoustic guitar. The teachers will be master guitarists, Micki Piperno (Traditional and hybrid techniques in favor of a new contemporary language), Eric Lugosch (Arranging Pieces for fingerstyle Guitar) e Paolo Bonfanti (Magic of the slide sound).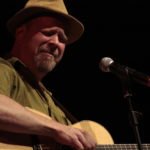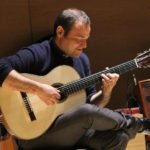 Info and registration forms on https://acousticguitarvillage.net/en/cremona-2017/2013-editiondidactic-courses/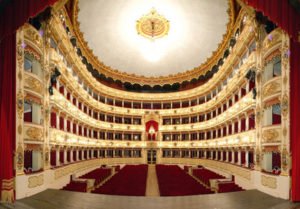 FRIDAY SEPTEMBER 29th at TEATRO PONCHIELLI OF CREMONA, h. 9:00 pm:
GALA CONCERT with DIANE PONZIO (Usa) – FINAZ (Ita) – TUCK & PATTI (Usa)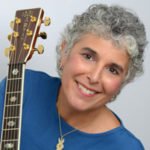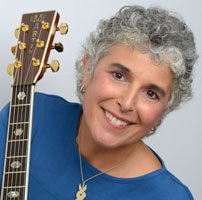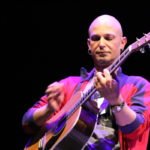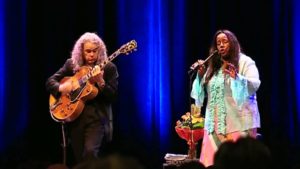 Cremona Musica International Exhibitions, from September 29th to October 1st, is Italy's most important international appointment dedicated to musical instruments, accessories, supplies and musical editions: 30.000 mq. of music!
In 2016  it had the presence of:
289 exhibitors from 28 Countries
46% of foreign exhibitors
120 events in 3 days considering concerts, seminars, masterclasses and presentations
more than 300 artists involved
16.815 visitors from 55 Countries (+10% vs 2015)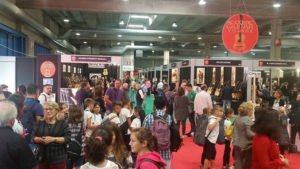 We are waiting for you in Cremona from September 29th to October 1st!