From September 29th to October 1st, booths with the world's best companies and luthiers, and concerts, showcases, masterclasses with superstars of guitarmaking, exhibits and seminars dedicated to the acoustic guitar. On the opening day, Friday September 29th, starting at 9:00 pm at the historical Teatro Ponchielli of Cremona, will take place the Gran Gala Concert with performances by the newyorker songwriter Diane Ponzio, the guitarist Finaz, founder of Bandabardò, and the extraordinary American duo Tuck & Patti….
The large exhibition, reference point for luthiers and the main manufacturers of guitars, accessories and supplies, will bring again this year in the pavilions of CremonaFiere the best of the world's acoustic guitar production.
The Acoustic Guitar Village, true to its name, will transform the area dedicated to the six-strings into the world's capital city of the guitar, not only with the best musical instruments to observe, try out and discover with the help of the exhibitors, but also with an intense program of events including concerts, contests and demos on three different stages, and opportunities of in-depth study with masterclasses, seminars and two historical exhibitions.
Here is in detail the program of the entire event:
ACOUSTIC GUITAR VILLAGE inside Cremona Musica International Exhibitions
Cremona Fair – Italy, September 29th, 30th – October 1st 2017
Fri 29th – Sat 30th – Sun 1st, from 10am to 1pm and from 2:30pm t0 5:30pm in the Masterclass rooms:
1) Masterclass of lutherie, held by master luthiers JASON KOSTAL (US): "A modern approach to traditional building methods", RICHARD HOOVER (US): "The art of the contemporary acoustic guitar making of excellence", STEVE KLEIN (US): "50 years of non-traditional guitar design"
2) Didactic masterclass of acoustic guitar, held by master guitarists MICKI PIPERNO (IT): "Traditional and hybrid techniques in favor of a new contemporary language",  ERIC LUGOSCH (US):  "Arranging pieces for fingerstyle guitar", PAOLO BONFANTI (IT): "Magic of the slide sound"
info and registration to the masterclasses:  info@armadilloclub.org  –  tel. +39 0187 626993
https://acousticguitarvillage.net/en/cremona-2017/2013-editiondidactic-courses/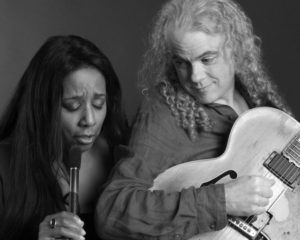 Friday September 29th from 9pm at Teatro "A. Ponchielli" of Cremona
Gala Concert with DIANE PONZIO (US) – FINAZ (Ita) – TUCK & PATTI (US)
For all the enthusiasts and everyone interested, here is the link to purchase tickets for the opening Gala Concert celebrating the new edition of Cremona Musica International Exhibitions, inside of which is the Acoustic Guitar Village
https://acousticguitarvillage.net/www.vivaticket.it/ita/event/cremona-musica-2017-tuck-patti/100245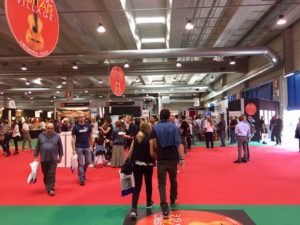 Fri 29th – Sat 30th – Sun 1st, from 10am to 7pm (to 6pm on Sunday)  area ACOUSTIC GUITAR VILLAGE inside pavillion 2  Cremona Musica International Exhibitions:
Exhibition of lutherie, import, publishing and accessories  for acoustic guitar, classical and modern, with the presence of international luthiers and companies
-Historical Exhibitions: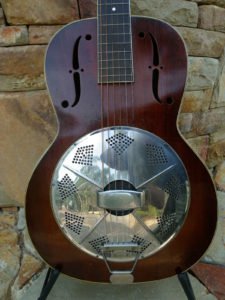 -"THE STRINGS IN BLUES" from the old cotton plantations to the urban suburbs of the United States. The rudimentary sound boxes made out of cigar boxes and stretched skin, the first 12 string guitars, the historic Stella, Harmony, Martin and Gibson, the first resonator guitars and the use of the "slide". All the models that have led and inspired the many musicians who have written the history of Blues curated by M° luthier Leonardo Petrucci
-"THE GUITAR  THROUGHOUT THE CENTURIES" displaying instruments by Aubry Maire (Mirecourt) early 19th century, Gaetano Guadagnini 1829, Gaetano Guad

agni

ni 1832, Francesco Guadagnini 1899, Luigi Gallinotti 1915, Manuel Ramirez 1910, Lorenzo Bellafontana 1960, Luigi Mozzani  Lyra a un braccio, and others instruments from Torres to Maccaferri,  curated by M° Francesco Taranto
Program of the live stages:
Friday September 29th, from 10am to 7pm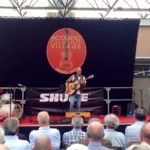 DEMO STAGE 1
demo-showcases available to the exhibitors. Performers: Nik Seccia, Giuseppe Tropeano, Lorenzo Cavazzini & Renza Castelli, George Matsikas, Paolo Giordano, Massimiliano Cona, Hiroshi Okada, Gavino Loche, Reno Brandoni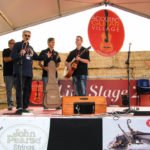 LIVE STAGE 2
contest "NEW SOUNDS OF ACOUSTIC MUSIC" contest for emerging acoustic guitarists, singer-songwriters with guitar, acoustic ensembles/bands;
selections curated by Fingerpicking.net – Accademia Lizard – Armadillo Club.
Performers: Tommaso Pelliccia, Andrea Minuti, "PrismA", Lorenzo Polidori, Francesca Ferrari, "John Silver Duo", "Dorem" Giorgio Grazzini, Claudio Cirillo, "Cherry in the Mud", Sara Romano, Bacci Del Buono, "Going to Samoa".
Prizes offered by Taylor Guitars, John Pearse Strings, Kyser Capos, Aramini Strum. Musicali, Acus-sound
COFFEE STAGE 3
concerts-showcases available to the master luthiers
Saturday September 30th,  from 10am to 7pm
DEMO STAGE 1
demo-showcases available to the exhibitors. Performers: Camilla Conti, Dario Fornara, Bruskers Guitar Duo, Eric Lugosch, Massimo Varini, Massimiliano Cona, Lorenzo Cavazzini & Renza Castelli, Alberto Lombardi, Paolo Giordano, I Quattro, Marco Poeta & Toni Felicioli, Osvaldo Di Dio, Carmelo Tartamella
LIVE STAGE 2

5th ITALIAN BLUEGRASS MEETING
concerts, showcases, meetings, workshops by bluegrass musicians – coordinated by Danilo Cartia
COFFEE STAGE 3
concerts-showcases  available to the master luthiers
Sunday October 1st, from 10am to 6pm
DEMO STAGE 1
demo-showcases available to the exhibitors. Performers: Milena Piazzoli, Dos Guitar Duo, Nazareno Zacconi & Nathaniel Peterson, Massimo Varini, Hiroshi Okada, George Matsikas, Cinzia Milani, Micki Piperno Guitar Story, Massimiliano Cona, Nik Seccia, I Quattro
LIVE STAGE 2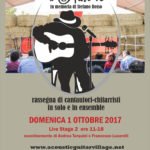 "STRINGS & VOICES D'AUTORE" in memory of Stefano Rosso
performances by songwriters and guitarists , solo and in ensembles
coordinated by Andrea Tarquini and Francesco Lucarelli.
Performers: Andrea Labanca, Sara Velardo, Liana Marino, Stefano Fedele, Anita Camarella & Davide Facchini, Claudio Sanfilippo, Tiziano Mazzoni, Federico Sirianni, Milena Piazzoli
Special Guests: Diane Ponzio (Usa), Max Manfredi
Strings & Voices d'Autore has the purpose to combine the guitar and the "author-song", to show, in Italy too, the vitality of a way of making music that doesn't just concern the performance, but also the songwriting and the attention to the expression through the guitar.
The show will culminate with the award for best performance, and the awarded artist will receive as prize a 12-string guitar by the luthier Roberto D'Elia, Liuteria Erredì.
In this first edition, we are proud to have a jury of professionals who for decades have been dealing with the "author-song" and acoustic music. There will be present: Enrico De Angelis, former artistic director of Club Tenco, Gianni Zuretti of Mescalina blog and association, Giorgio Maimone of Bielle-org – Brigate Lolli, Paolo Pasi, Tg3 Rai, Andrea Carpi director of Chitarra Acustica – Fingerpicking.net, Alessio Ambrosi of Armadillo Club, artistic director of the Acoustic Guitar Village, Stefania Rossi, daughter of Stefano Rosso, Martin Guitars, Taylor Guitars
COFFEE STAGE 3
concerts-showcases  available to the master luthiers
Technical partners on the stages of the'Acoustic Guitar Village: Acus-sound – Shure by Prase – Bespeco Accessories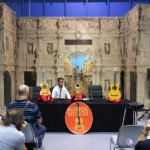 Program of the conferences-presentations in the event room of the Acoustic Guitar Village:
-"The 12-string guitar, Leadbelly's beloved instrument: how italian lutherie, the franciscan colonization in Mexico and border-music influenced the birth of this particular model of guitar with its unmistakable voice, now part of the history of blues, country, rock, and pop" curated by M° luthier Leonardo Petrucci
–"Guided listenings from Guadagnini and Torres to modern guitar" curated by M° F.Taranto with the partecipation of M° luthier Lorenzo Frignani
–"The new sets of strings for classical guitar by Aquila Corde Armoniche in different keys high and low: impact in musical education, in concert and in composition" curated by Mimmo Peruffo, Aquila Corde
–Presentation of the book "Il Re del Blues" the blues explained to kids, Curci edition, curated by Reno Brandoni and Laura Moro
–"To remember Bill Collings, a genius of the contemporary 6-strings" with Doug Chandler, Richard Hoover (Santa Cruz Guitars), Jean Larrivée, Steve Harvey (Martin Guitars), Ignazio Vagnone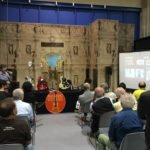 –"Work for musicians of 2000: old professions that die, new professions that arise" curated by Giovanni Unterberger, founder of Accademie Musicali Lizard and Miki Bianco
–"Antonio De Torres the great master" curated by Gabriele Lodi with exhibits of original instruments and musical participation curated by the young talent Zlatko Josip Grgić
–"The Acoustic Guitar in Conservatory" curated by M° Micky Piperno, with the partecipation of Andrea Carpi
–"Classical Guitar in Italy: Pietro Gallinotti, influence on concertism and didactics" curated by M° Bruno Giuffredi
-"100 years of Jazz archtop guitar: the protagonists, the instruments, the luthiers and the musical style of the guitar aesthetically close to string instruments" curated by Carmelo Tartamella
–Presentation of the series "Studies and Educational Pieces from Past Guitar Masters" Ut Orpheus editions, curated by M° Lucio Matarazzo with guitar participation by M° Marco Caiazza
–Presentation Guitar in silk and carbon fiber curated by Luca Alessandrini
For all the info on the event, program and schedule, hotel accommodations in Cremona and surroundings: