Hello everyone,
we have just returned from the NAMM Show in Anaheim, CA, where the enthusiasm and the vitality of the American and international music world were palpable. Numerous exhibitors, products, high quality areas and the presence of many luthiers and many events with music and the musical instruments market as protagonists….
On our part, first with the Acoustic Guitar Meeting in Sarzana and now with the Acoustic Guitar Village in Cremona, we are trying to create a lively event in Europe with the acoustic guitar as a protagonist, full of contents, enthusiasm and opportunities for anyone involved, be it luthiers, companies, exhibitors in general, musicians, operators of the sector, aficionados.
So we continue on the journey towards the next edition, happening on September 28th, 29th, 30th 2018, where the AGV will be once again one of the main attractions of the entire exhibition, moving inside pavilion 1, just on the left of the main entrance, an extraordinary pole position!
Soon we will let the names of the teachers for the courses-masterclasses of lutherie and didactics for guitar be known, while it is already confirmed the arrival of many musicians (190 last edition) to participate in the contest "New Sounds of Acoustic Music" (Fri 28th), the Italian Bluegrass Meeting (Sat 29th) and the songwriters show "Strings & Voices d'Autore" (Sun 30th).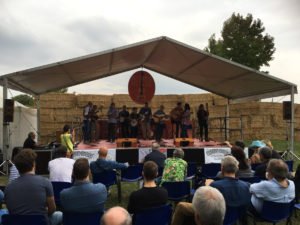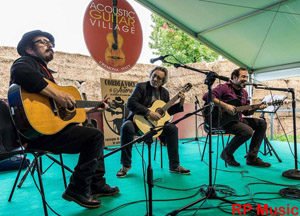 In full swing, then, the two external stages, which will host the several live performances, while inside the AGV area, in addition to the traditional conference area, will be arranged a new indoors concert room for non-amplified classical guitars.
Already open the registrations and confirmations (rebooking) for the booths and all the exhibit spaces, including the "Luthiers' row" for the independent artisan builders.
Here is the link for the new map of the Acoustic Guitar Village!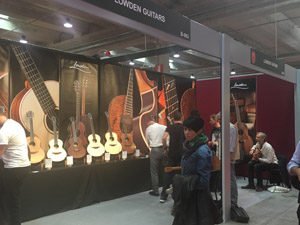 To better promote Cremona Musica all over the world, we are scheduling many important initiatives, such as:
• promotional missions both in Italy and abroad, to meet new professionals;
• an effective media plan to expand the community of music professionals and lovers;
• strategic marketing actions to reach the target of professionals and amateurs
Moreover, within 2018 edition, we will organize:
• the incoming buyer program involving international delegations of operators
• an expanded Media Lounge that will involve, this year as well, the major Italian and international journalists;
Best regards and we wish you all the best in your work!